Need a Career Coach in NJ? Here's 5 You Should Consider…
1. Timothy Lo
2. Becky Emet
3. Allison Task
4. Jeanine Cerundolo
5. Jessica Warta
#1. Timothy Lo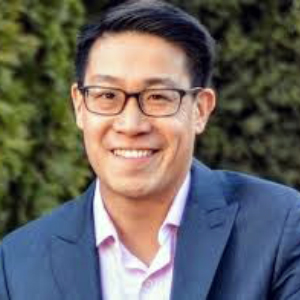 Tim has worked more than a decade in business strategy as well as process improvement. He knows how to form relationships with some of the top international consulting firms to help with the hiring process for new team members for a smoother transition.
He built Your Next Jump in order to reflect the passion he feels for his clients and the values he has as a professional. He appreciates hard work, his process is simple, and his belief is that anyone can reach their goals and achieve their dreams with a little preparation as well as planning.
Certification
MS Public Policy Management from Carnegie Mellon University
BA Public Policy and Engineering Public Policy from Carnegie Mellon University
Services
Coaching Career development
Creating Resume
Preparing for an Interview
Prices
$399 – Job Search Essentials
$699 – Networking Professional
$899 – Career Launch Kit
$1599 – Executive Branding Package
$2499 – Executive Branding Package Plus
Add on Services
$399/$299 if purchasing service above –Interview preparation session
$999/$899 if purchasing service above – Professional Branding Website
---
#2. Becky Emet
You can find Becky working with individual living all around the United States. She also works with those considering going back to school for a degree. She also works with those who don't really know what they want yet but know that they need a change.
With Becky's coaching approach, support, and guidance, her clients are able to get a clear picture of what they want out of their life both personally and professionally as well as gain the confidence they need in order to make their dream a reality. Goals need to be meaningful but also realistic and Becky can tailor a plan that is right for anyone.
Certification
BA in Sociology from the Women's studies, Judaic Studies from Brandeis University
Master of Social Work from Smith College
School of Management from Boston University
Services
Business planning
Business goal management
Executive coaching
Small business consulting
Virtual consultations
Manager training and development
Startup business consulting
Prices
An initial free consultation then Becky will help you determine your next steps
---
#3. Allison Task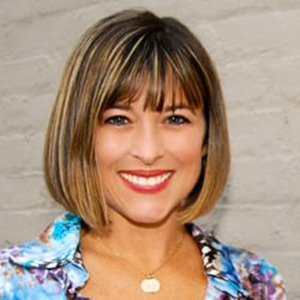 If you are looking for a new career change, Allison can help you reach your goals. She has more than twenty years of experience coaching others in a career path that they actually enjoy. This gives her clients a new outlook on life and gives them a change they desperately needed in order to change the way things were going.
If you find yourself stuck in the same career and your days are simple, get up, go to work, go home, go to bed, and repeat, then let Allison take a look at your career goals and help you get on the right path so you can start enjoying life again.
Certification
Coaching Certificate from New York University
Degree in Human Development and Family studies issued by Cornell University
Services
Career coaching
Online life coach
Career counseling
Personal coach
Transition coach
Prices
Quick start – 4 session (2 months) Includes support and partnership with quick transitions, powerful goal setting strategies.
Revolution $975/month – 9 sessions (3 months) Includes accelerated strategy to use between session
Slow and Steady $800/month – 12 sessions (6 months) work on achieving multiple goals over a certain period of time.
Single Sessions are available at $495/session
---
#4. Jeanine Cerundolo
Jeanine's specialty is to work with professionals that range between age 25 to 65. She has dedicated her career to helping others to find the path they want or need to take in order to be happier in their career.
It's important to be a go-getter when it comes to accomplishing your career, but it is not a requirement because everyone can reach their goals and Jeanine knows how to personalize each plan for every individual in order to help them reach their goal.
Be empowering and ready to commit to a better life with a few simple techniques that Jeanine will give you in order to reach your goal and live the life you want to live.
Certification
Master's in clinical psychology issued by Columbia University
80 Hour group coaching facilitators Certification in NYC
Yoga teacher certification with 200 hours issued by Kripalu Center in MA
Services
Career coaching
Relationship coaching
Positive habit reinforcement
Spirituality
Prices
$180.00 session after one thirty-minute complimentary discovery call to determine if the sessions offered by Jeanine is the right ones for you.
Once the complimentary session is over, you can then register for a 60–70-minute session two or three times per month.
PayPal and Credit Cards accepted
---
#5. Jessica Warta
Jessica has worked with a lot of different people to help them reach their goals in their life. Whether it is a career change, an advancement in your career, or if you are simply graduating from college and just need some direction, Jessica can help determine what the next move in life should be.
It's not easy going through your day in a job that you don't like, and Jessica understands that. She uses her knowledge and her certification to get you where you want to be in your goals.
Certification
MBA From Columbia Business School with a concentration in Management
graduate of Amherst College (Magna Cum Laude) a double major in Economics and Psychology
Services
Biography
Cover letter building
Resume writing
LinkedIn Profile builder
Behavioral interview prep
Prices
Fill out the email to Jessica on her website to get a free consultation to determine what services you will need that Jessica can help you with.