5 Top NYC Career Coaches
If you need to change your course in life by finding a new career, you are not alone. More and more people are becoming less satisfied with their jobs and want something more in life. If you are wondering what your next steps will be in your career to make a change, you need to hire a career coach to help you. Here are five top career coaches to look up if you are in NYC.
1. Ingrid Felton
2. Linda Cameron
3. Nicolette Dowling
4. Nicole Hope
5. Gerardo Ramirez
#1. Ingrid Felton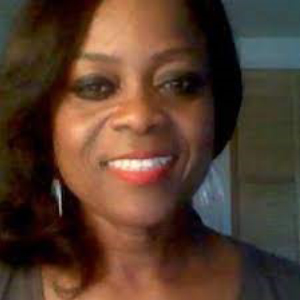 Your life is yours to do with as you please, however, if you feel stuck in your job and want something different, you are not alone. That's where Ingrid comes in. She is available to help you to make the changes necessary to live a happier life and be a happier you.
She is able to use her spiritual gifts as well as counseling to create a process that will be a combination of success in life and career. It takes relationship, work, and life balance to truly be happy. If you are ready to make the changes needed, Ingrid is ready for your call.
Certification
Master's in psychology
Masters in Adult Education and Training
Services
Positive habit reinforcement
Career coaching
Spirituality
Stress management
Relationship coaching
Prices
$150.00/session
The pricing for services includes:
1st session is a 2-hour session.
All other sessions are one hour in length.
---
#2. Linda Cameron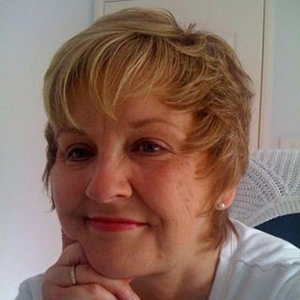 Linda Brings over twenty years of experience as a career coach as well as an operations HR consultant helping many individuals as well as businesses as well. Linda brings her expertise to her clients helping them create a stellar resume that focuses on what they are great at as well as their own personal and professional experience.
She works on building your branding profile through social media links in order to use as a reference to you as an individual. Businesses today rely a lot on social media to check a potential employee's character.
Career coaching is also offered by Linda so you can get through those intense interviews feeling like a champ whether you take/receive a job offer or not. If you are ready to up your game, Linda is ready to get started.
Certification
Bachelor of Science in Business Administration from Southwestern University
SHRM Member
Prince2 Change Management Practitioner APMG
CAHRI from The Australian Human Resources Institute
Services
HR consulting
Resume writing
Business consulting
Career development coaching Human Resources
Prices
$90.00/90 minutes
Discounts offered for multiple sessions purchased
---
#3. Nicolette Dowling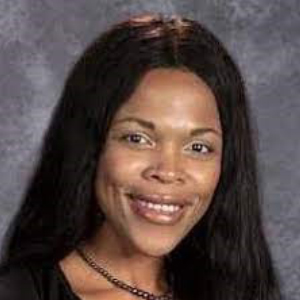 Nicolette is an educator, a life coach, motivational speaker, Reiki Master, and energy healer who helps others find their way when they lose their way in life. Nicolette focuses on the total person as a whole when she is working on the healing part of a client.
Energy can be negative and that is why Nicolette is educated in a way that she can break through the negativity in order to free the soul of what is holding it down so it cannot grow. It's time to get out of the hold and into a new you. Choose a career that you want and lead a life that brings you joy.
Certification
Life Coach from Coach Training Alliance
Doctor of Education from Tennessee State University
Special Education and Teaching from Tennessee State University
Education Specialist Curriculum and Instruction from Tennessee state University
Master of Criminal Justice/Law Enforcement Administration Tennessee State University
Bachelor of Applied Science BSc Political science and Government from Middle Tennessee University
Services
Positive habit reinforcement
Career coaching
Stress management
Spirituality
Relationship coaching
Prices
Life Coaching $125.00/session
Distance Healing $100/session
Spiritual Counseling $125/session
Reiki Session $100/session
Reiki Lessons $100/level – levels 1, 2, and 3 offered
---
#4. Nicole Hope
Nicole has worked hard to reach the level of professionalism she currently holds. While at the age of twenty-five, she was given the job of reorganizing the physician structure belonging to a popular children's hospital.
While in the interview for that position, she was wondering how she managed to get a job interview based on her qualifications she had. She knew that she wasn't as qualified as she needed to be for this position.
While you may find yourself wondering the same thing during an interview, you need to give yourself some credit and realize that you are worthy of that position. You can reach your goals and you can be the best you possible. Nicole is going to help you make that happen.
Certification
Certified Professional Coach, life, fun, purpose Institute of Coaching and Leadership
Executive Coaching Diploma from Emory University
Advanced Executive Coaching Certificate from Emory University
Executive Coaching Foundations, certificate from Emory University
M.Ed. Human and Organizational Development from The University of Georgia
B.S Psychology from The University of Georgia
Certified agile Leadership Essentials (CAL-E)
Services
Stress management
Positive thinking
Career coaching
Positive habits
Prices
60-minute consultation free then estimated cost per session is $197
---
#5. Gerardo Ramirez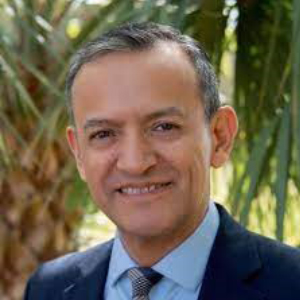 Gerado works to help you channel the spiritual guidance you need to give you clarity and basis to make your decisions. When you are able to focus more on clarity, your decisions are more understandable as is your goals.
Sharing the intelligence as well as his love for Reiki, Gerardo can help you free yourself of the barriers that might be restricting or preventing you from going forward with your dream job and give yourself the knowledge you need to create a happy life.
Certification
Spiritual Coach
Reiki Instructor
Services
Stress management
Spirituality
Career coaching
Positive habit reinforcement
Prices
Coaching $85.00/session
Spiritual Counseling $75.00/hour
Reiki Instruction $150/level 1, $225/level 2, $350/level 3