Need a Philadelphia Career Coach? Consider these 6…
If you live in the Philadelphia area and need a new career change or if you are entering college and need direction, then you need to find a career coach that can work with you to help you reach your goals in a positive way.
1. Rita Friedman
2. Nekeidra Filing
3. Marnie Rosenberg
4. Seth Kaufman
5. Joyel Crawford
6. Mindy Thomas
#1. Rita Friedman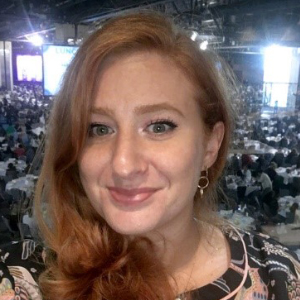 Rita has always enjoyed working with others to find out what is laying underneath the surface that prevents them from doing what they want to do and living the life they want to live.
As a leader in woman in business, Rita can help you to grow by assisting you in your search to feel empowered, confident, and capable of doing whatever you need to do to reach your goals. Everyone has the power to get what they want in life. Let Rita help you reach your goals.
Certification
Certified Life Coach
Job and Career Development Coach
Job and Career Transition Coach
Services
Life coaching
Career coaching
Career assessment and planning
Career job transition
Career development
Job Search strategies
Public speaking
Salary negotiation
Professional resumes
Media requests
Prices
1 free twenty-minute session by phone to discuss what you may be looking for and then decide what the next step will be.
Career coaching sessions $175.00 for one hour
4 coaching sessions – $595.00 – for registered clients
8 coaching sessions – $1,120.00 – for registered clients
Single session gift certificates are $175.00
---
#2. Nekeidra Filing
If you are ready to start your new job or switch careers, you will need help in reaching your goals. It's important to find a coach that is effective, good at problem solving, and is available for their clients when they need help. If you find yourself in a job that doesn't give you any satisfaction or if you are now finished with college but don't know where to begin your career, starting with a confident career coach is going to be the best way to get started in the right direction.
Nekeidra offers a holistic approach to coaching along with collaborating with her clients, she is determined to get the results they need in order to better themselves. She is encouraging as well as empathetic when it comes to motivating her clients, so they never lose sight of the goals they envision for themselves.
Certification
Academy Certified Resume Writer from Career Thought Leaders Consortium
Human Resources Management Certificate from Villanova University
Professional in Human Resources issued by HR Certificate Institute
Professional in Human Resources issued by HR Certificate Institute
SHRM – CP from SHRM
Hidden Job Market Coach Certification from Career Thought Leaders Consortium
Predictive Index Analyst from Predictive Index
Services
Resumes
Cover letters
Interview preparation
LinkedIn profiles
Job search action plan
Performance appraisal prep
Relocation acclimation assistance
Prices
Initial consultation – 15 minutes free
Hidden Job Market Package $1,125
Resume Writing Entry Level $350
Resume Writing Senior Level $800
Cover Letter and Coaching $150
Job Search Foundation Package – Resume review, Assessment, Worksheets, Customized coaching $1125
Hidden Job Market Coach $225
---
#3. Marnie Rosenberg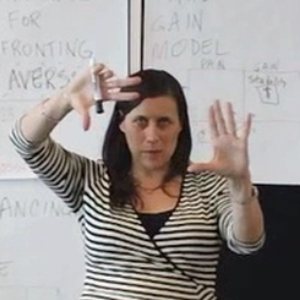 Marnie is able to take your career search to a new level. If you are looking for a career transition or you want to start from the beginning with a new career, Marnie can help. She offers one-on-one coaching so you can better understand your own goals and she helps you determine what your next move will be.
Being in the wrong career or a career you may like but it doesn't pay enough, you find yourself struggling all the time to go to work or to find a work and life balance because your thoughts of not wanting to go to work can surely interrupt your personal time.
That's when you need the assistance of Marnie. Not only is she available to help you find the right career path, but she can also help you take your first steps toward your own happiness.
Certification
Bachelor of Arts History from Northwestern University
HPP Public Policy from Harvard Kennedy School
BA Anthropology from Princeton University
Professional Coach Certification from Institute of Professional Excellence in Coaching
Professional Certified Coach from International Coach Federation
Energy Leadership Index from Master Practitioner
Services
Development
Training
Speaking events
Executive coaching
Marnie offers a few different packages to help you customize what you need. Each package costs different so it's best to get your initial consultation and then find out what package and price works best for you. Packages include:
Spark – a forty-five-minute session for first time clients. This session is a discovery session to get some insight as to your goals and what Marnie's coaching can do for you. This session is $105.00 and can be applied to the individual program when you make a commitment for another package within ten days.
Fuel the Fire – a one-time intensive 2.5-hour session that surveys the first components within the process. This is like taking the preliminary steps to reach your goals.
Fan the Flames – a one month commitment that expands the Fuel the Fire. It includes four sessions that are one hour each and unlimited email conversation.
Clarity Quest – This is a three month commitment to her coaching program. It explores deeper to determine what you want to do next. There are five components to this process and lasts for twelve weeks one session each week for one hour.
Ready for Revolution – Now you are working your way through your path to reach your goals. This is a program to help you reach your final destination.
Power Hour – One single session lasting one hour.
---
#4. Seth Kaufman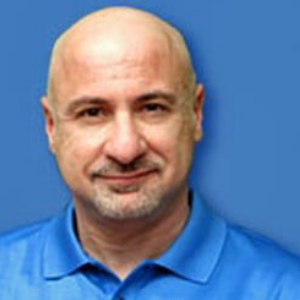 Seth has worked with so many professionals who may be ready to re-evaluate their life purpose. He has also worked with those searching for a career opportunity to find their dream job so they can achieve life fulfillment. if you are searching to find your new career path but can't seem to locate it, you may have roadblocks that are making it difficult to find where you need to be.
Seth can help find clarity you need to locate that path and walk down it with confidence as you locate and work toward your new career.
Seth knows how easy it is to get lost in the everyday life of work and home life. One seems to always run into another until you can't focus on what matters the most in life. When you come to this fork in the road, it's time to give Seth a call and figure out how to take your next step.
Certification
Certified Career Coach
Life Purpose Coach Certification
Licensed Psychologist
Services
Career development coaching
Leadership development
Life balance coaching
Leadership coaching
Seth also specializes in
Discovering your ideal career and help make it a reality
Accomplish professionals seeking new levels of career fulfillment
Prices
Each session price is determined by the need of the client. Email Seth to find out how he can help you reach your goals. He will lay out a plan for you to follow with all details including cost.
---
#5. Joyel Crawford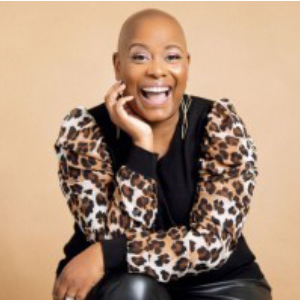 If you are a leader in your career or you want to be, then Joyel can help you accomplish all your leadership goals. With over twenty years of experience in Human Resources roles, she knows what it takes to reach leadership goals and the step-by-step process to get there.
Joyel works with individuals as well as businesses to help everyone who may be interested in leadership to learn more about what it takes and how to make it happen. Reaching leadership status not going to happen overnight but with Joyel's strategy, it is going to be a creative and encouraging journey.
Certification
E Speaker from E Speakers Certified Virtual Presenter
Minority and Women Owned Business Enterprise from NJ State Dept. of treasury
Professional in Human Resources issued by HR Certification Institute
SHRM – CP Retired from SHRM
Civil Treatment for Employees and Managers Certified Trainer from ELI, Inc
Professional Career Coach Certification issued by Professional Association of Resume Writers and Career Coaches.
Services
Fortune 100 Experienced Leadership Consultant and Coach
Keynote Speaker
Podcast Host
Author
Prices
Package #1: Job Search Campaign Strategy $399
This package includes pre-coaching needs assessment and a sixty minute job search campaign strategy session by Zoom or phone
Package #2: Negotiation Coaching $479
This package includes pre coaching assessment and a sixty-minute negotiation strategy coaching session over Zoom or phone
Package #3: Leadership Coaching $550
This package includes pre coaching assessment and a sixty-minute negotiation strategy coaching session over Zoom or phone
Package #4: Interview Coaching $599
This package includes pre coaching assessment and a sixty-minute negotiation strategy coaching session over Zoom or phone
---
#6. Mindy Thomas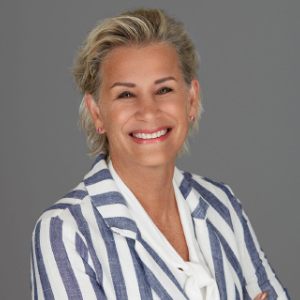 Mindy has worked hard to reach her career goals and she knows that you can to. She works with men and women every day to help struggling clients to accomplish what they are searching for. From resume writing to going back to college to reach your goals, Mindy can give you the necessary tools you need to get where you need to go. Mindy brings with her an overwhelming amount of knowledge for you to use to create a path that you want to be on.
She knows how hard it can be to work in a job that you are not happy in. An unhappy life can make it difficult to get up in the mornings and start your day or find enough energy to go to a work at a job that you simply don't like. You can change all of that. You can decide to start a new path and take your first steps with Mindy.
Certification
The Science of Happiness Coursera Course
360 Reach Certification
Certified Leadership Coach from Georgetown University
Certified Federal Job Search Trainer from The Resume Place, Inc
Professional Resume Writer issued by Professional Association of Resume Writers
Certified Job Development Coach
Certified Job Transition Coach
Myers Briggs Type Indicator from Otto Kroeger Associates
Services
LinkedIn Profiles
Career
Resume writing
Cover letters
Interview coaching
Federal resume writing
Prices
Option #1: $1395
This package includes four sessions, reports and assessment tools.
Option #2: $295
Hourly career Counseling in person or by Skype