Need a Raleigh NC Life Coach? Check these out…
If you are searching for the right life coach to help you determine where your pathway through life is going, below you will find a list of five life coaches to contact first.
1. Stefanie Zizzo
2. Laura Haywood
3. Robin Berning
4. Darlene Smith
5. Polly Feldman
1) Stefanie Zizzo
Stephanie is there for her clients through any life transitions and career changes. She offers more than twenty-five years of experience and knowledge to help others to gain some form of clarity in their decisions they have to make. No matter how challenging life can be, Stephanie can help you every step of the way. Come out of your comfort zone and start improving your confidence. Know what direction you want to go in and be in charge of your life.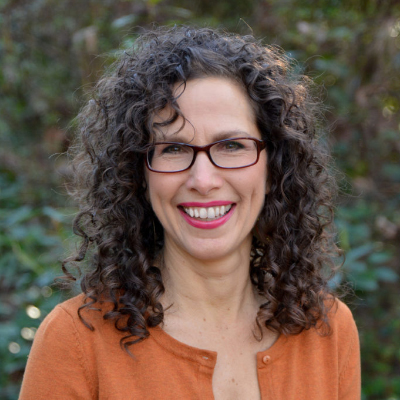 Certifications
International Coach Federation – Professional Coach Certificate
Life Coaching Training – Appreciative Engagement Coaching levels 1 and 2 Certification
Life Coaching Training – Graduate
Master's in counseling
Bachelor's in psychology
Services and Plans
Each session is 30 minutes long. Contact Stefanie to learn more about pricing
Career Coaching –
With this plan, you will:
Learn what you are qualified to do
Change careers with less difficulty
Stay at your current career but get a new take on your job
Work on your work relationships
Learn how you can advance your career
Job Search Coaching –
Write a resume that will get noticed
Learn how to handle yourself in an interview
Learn more about LinkedIn
Design a strategy based on credibility and visibility
Network
Life Coaching –
Learn to take care of you
Discover your life passions
Discover the real you and find out what you want in life and how to get it
Learn what is blocking you from living your life
Small Business Coaching –
Develop your own brand
Learn how to find your clients
Marketing strategies that you should know
Discover the real business vision for your business
Learn how to thrive in your own business
---
2) Laura Haywood
Laura takes a different outlook on life coaching and helps her clients to gain a brand new perspective on their goals. Challenges only help you to grow so she works to ensure confidence so you can get through the challenges. Who do you want to be? You will discover the real you with Laura by your side. It's easy to lose who you are and harder to get that person back. Laura coaches with a passion so you will feel confident in her skills.
Certifications
Raleigh Coaching Academy – Certified Authentic Leadership Coach
International Coaching Federation – ACC
TILT 365 – TILT 365 Certified Practitioner
MHS INC – EQ-I 2.0 certified
University of Cambridge, UK – Advance Diploma in Counseling
University of Cambridge, UK – Certificate of Higher Education in Counseling
Open University, UK – Bachelor of Arts Honors
Services and Plans
Services offered include –
Life Coaching
Leadership Coaching
Transition Coaching
Plans Include –
Sapling Starter Package: $1200 for six sessions/3 months
Dogwood Development Package $2280 for twelve sessions/6 months
Pine Transformation Package $4320 for twenty-four sessions/12 months
Booster Session – For Previous clients only $200
---
3) Robin Berning
Robin brings over thirty years of experience and life to every client she helps. Robin has used some of her own experiences in her life to help change the paths of others. Robin is on a mission in life to bring purpose to those who may be searching for it. When a new path in life is necessary to find happiness, you want someone who is experienced to help guide you along the way. Robin has been guiding people for many years now.
Certification
Maynard University – BA in Health and Fitness
Services and Prices
3 months of private coaching: $1555 which includes:
1 – 90 minute discovery session
5 – 60 minute Bi-Weekly Sessions
Customized homework
Email support
Going Forward Coaching: $1011 which includes:
Private one-on-one coaching to move forward
4 – 60 minute Bi weekly sessions
Customized homework
Email support
---
4) Darlene Smith
As a life coach, Darlene can assist her clients in finding the right path to walk on when it comes to life changing decisions. With over thirty years of mentoring clients, she uses this knowledge to help others. As the Women's Ministry Director for several years, and serving as a biblical counselor for women, she created a mentoring program that would focus on issues that women found themselves dealing with such as stress management. She came up with a working program that addressed stress and how to manage it and also included marriage classes as well.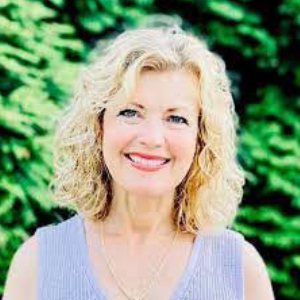 Certifications
IBCC – Board Certified Advance Christian Life Coach
IBCC – Biblical Counselor
AACC and Light University –
Stress and Trauma Care, anxiety, depression, interpersonal Neurobiology, addiction and recovery, and suicide P.A.I.R
Certification in Flourish – Life and Relationship Coach
Services and Prices
Darlene offers a free fifteen minute consultation to see if her services are right for you. In the consultation, she will discuss other sessions and the price. Call Darlene at 919-210-5797
Darlene can help with grief, career, leadership skills, health and wellness, stress management, anxiety, marriage and relationships, mentoring, coaching other life coaches, forgiveness of others and yourself, and developing healthier thought patterns
---
5) Polly Feldman
In 2013, Polly suffered the loss of a child, her son who died in an accident. This grief taught her how to deal with the loss of this magnitude and how to get through it. She wants to help others get through this grief and live life again. With a consultation with Polly, you will learn what your strengths are and how to wake up every day and be grateful.
Being in the coaching field, Polly can be there for you every step of the way throughout your life changing process. If you are dealing with grief, overwhelming sadness, or you just don't know what direction to go anymore, Polly has the services that can help you.
Certification
Coach Training Alliance School – Certified Coach in Grief and Loss
Services and Prices
Grief and Loss Coaching
Grief and Bereavement Coaching
Grief and Stress Coaching
End of Relationship
End of Youth
Moving
Beginning a new career
Lifestyle Change
30 minute free coaching session
20 minute emergency session $45
45 minute individual coaching session $75
Discount Plan-
One 45 minute session each month $75
Two 45 minute sessions each month $140
Four 45 minute sessions each month $260