Top 7 Career Coaches in Dallas
Are you struggling to reach new heights in your career? If so, then you require a career coach. They will guide you to find your purpose and help you make changes that will advance your career.
Below are the top seven career coaches in Dallas who will pave the pathway for achieving your dreams.
1. Jason Treu
2. Elaine Morris Executive Coaching
3. Your Next Jump
4. In-Charge Career Consulting (InC)
5. Julie Overholt
6. Paula Joyce
7. Mike Brock
#1. Jason Treu
Jason Treu is one of the most famous career experts in Dallas. He is well-known for being professional and helping his clients reach their true potential. Before starting his own career coaching company, he spent fifteen years working in Silicon Valley.
If you want an experienced coach who knows the business world, then he is your man. Jason has worked with famous entities like Steve Jobs (Apple), Mark Hurd (HP), and Reed Hastings (CEO of Netflix). He offers many programs for not only individuals but companies as well.
Jason has even created his own cards game, which has helped many employees to get along with their colleagues. So, whether you feel stuck in your career or can't work well with your team, he will guide you to improve your work relationships and career.
Certifications
Has a degree in law
Master's in communications: Syracuse University
Author of Social Wealth
Services And Pricing
Offers individual coaching to people who want to transform their careers
Has a Culture Change program to help companies by enabling their employees to interact and work well as a team
It also offers coaching to HR departments to come up with policies that can help the business improve
Individual sessions cost $397. It includes a 2.5-hour session and a follow-up of 30 minutes
---
#2. Elaine Morris Executive Coaching
The coaching center is run by Elaine Morris, who is a well-known career coach in Dallas. She has worked with new startups as well as famous companies. Elaine acknowledges your needs and personalizes each session to ensure you benefit the most.
She helps people to connect with their goals authentically. Once you have a clear idea of what you want, she will motivate you to accomplish your goals. In addition, her coaching sessions emphasize building trust and will help you with more profound growth.
If you hire her, you will see noticeable changes in your career within no time. Besides that, she only works with company leaders and executives, so you know you will get the best service.
Certifications
BA in English Literature: Stony Brook University
Executive MBA Program: Nova Southeastern University
Services And Pricing
She offers one-on-one coaching sessions to help bring out your inner talents
She has a group coaching program too to help with team-building and career relationships
All her sessions are personalized to the client's needs, so the prices vary
---
#3. Your Next Jump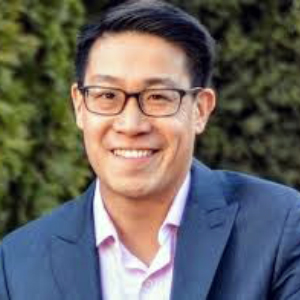 Your Next Jump is led by Timothy Lo, who is a professional career coach. If you are looking to land a job at your dream company, he is perfect. However, he is not like the usual career coaches you'll find.
Timothy not only guides you through the requirements of the job but also helps with resumes. He will review it for you and give you advice on the things it lacks. His expertise has helped hundreds of people get their desired jobs.
Whether you are a graduate looking for work or an executive leaving his company, Tim will help with your search. He knows that the business world is competitive. That is why he will ensure that you have all the essentials to make your jump into a new career smooth.
Certifications
MS in Public Policy Management: Carnegie Mellon University
BA in Engineering Public Policy: Carnegie Mellon University
Certified Professional Career Coach
Services and Pricing
The Career Launch Kit costs $899. It includes a thirty-minute session and a professional LinkedIn profile that can be used for any venture. An experienced writer will also create your resume
Executive Branding Package costs $1599. You will have a thirty-minute session with the career coach. Besides that, one of Timothy's writers will work on your resume with direct instructions from him
Interview Preparation Session costs $399. The in-person session will guide you on all aspects of your interview, and a follow-up will be provided after the meeting
---
#4. In-Charge Career Consulting (InC)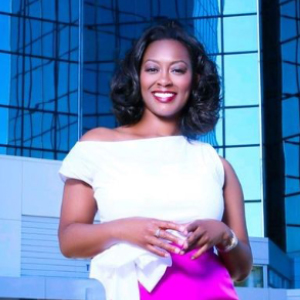 This new coaching company was established in 2019 and is run by Meredith Ward. She uses personal career experience and skills to help people who want to advance their careers. Her primary goal is to help clients become figurative authority and have influence over company decisions.
Apart from that, if you are considering joining a new company, she can guide you through the offers and help you negotiate your worth. Meredith is the right person if you want to become productive and in charge of your career.
Certifications
Certified Career Strategist
Certified Startup Consultant
Certified Leadership Coach
Services And Pricing
The Leadership Coaching Program includes five courses and lasts for few weeks. Each course focus on improving one of your core skills. Once the program is done, you will also receive the recording of sessions for future reference
The Startup Consulting Program is for those who want to lead their own business but don't know where to start from
A 30-minute session will cost you $65
A 60-minute session costs $130
2 hours session costs $260
All meetings are held privately on zoom
---
#5. Julie Overholt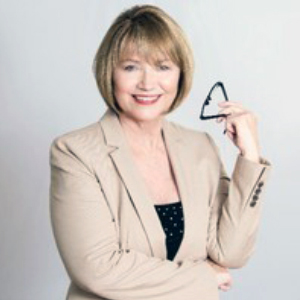 Julie runs her coaching program in Dallas and has worked with thousands of people. She has been working as a coach for the past twenty years and has vast knowledge about different industries. No matter which sector you work in, Julie has all the tools you need.
She believes in breaking down obstacles by identifying the issues. That is why she will ask you many questions and make you think about your career. By helping you overcome your insecurities, she aims to turn you into a confident professional.
Many of her clients have praised her for changing their mindset regarding leadership. She will accelerate your career growth and help you gain a good reputation.
Certifications
BA in Speech: Augustana College
She is a graduate of Coach University
Certified Professional Coach: International Coach Federation
Services And Pricing
She offers individual coaching sessions over the phone and in-person
For prices, you will have to get in touch with Julie as they vary
---
#6. Paula Joyce
Dr. Paula is one of the most capable executive coaches in Dallas. She is a master at dissolving the hidden fears of people. Besides that, she also helps you to overcome any blockages in your personal and professional life.
Career transitions can be difficult but hiring Paula will make your life easier. She is an expert at easing stress and guiding through obstacles. You can rely on her for any career problems that you are facing.
She will navigate the issues with you and lead you to a solution. Apart from that, you will learn new skills and techniques from her that will help you unlock your true potential. So, if you're looking to make a breakthrough in your work life, contact Paula.
Certifications
Ph.D. in Psychology: Texas Woman's University
Postdoctoral Studies: Yale University
BA in English and Psychology: University of Michigan
Services And Pricing
Offers coaching sessions at her office, on the telephone, and Skype
You will have to contact her to learn about prices
---
#7. Mike Brock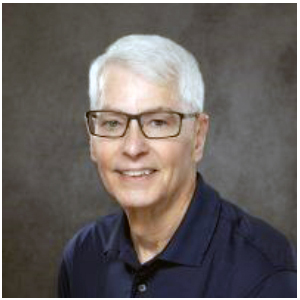 Mike Brock is a private coach who offers coaching for many aspects of your life. He specializes in career development as well as personal growth. His approach involves solving problems and setting goals.
Mike can help you through the uncertainties of work-life and help you maintain balance. Whether you are entering the business world for the first time or returning to work-life after years, he can help you transition smoothly.
Certifications
Doctorate in Psychology
Licensed Counselor
Services And Pricing
You can join him for a session at his office, on Zoom, or telephone
For prices, you will have to call Mike
---
Bottom Line
These are the top seven coaches in Dallas who can help you achieve a breakthrough in your career. All of them are tried and tested. So, you should choose the one that fits your needs and meets your budget.