Jobs & Pay Rates at Amazon Columbus Ohio
Amazon has over 8,000 jobs around the Columbus, Ohio area including 2,600 new positions it has created within the last 2 years.
How Much Does Amazon Pay in Columbus Ohio?
Here are the average pay rates for popular Amazon jobs around Columbus Ohio:
Depending on the type of job there may be additional earning opportunities such as overtime or bonuses, or possibly other costs for self-employment or contractor type roles.
Hiring Now – Amazon Jobs Columbus Ohio
---
How to Apply for Amazon Jobs Online in Columbus?
Follow these simple steps to apply for Amazon jobs in Columbus Ohio:
Visit the official Amazon jobs page here.
Select the type of job you are interested in (sorter, shopper, warehouse, etc.).
Set the location filter to Columbus, Ohio or a nearby zip code.
Filter for jobs matching your desired department and shift.
Select the job you're interested in and click Apply.
Read the full job description and requirements and click continue to proceed.
Login or create an account if you haven't applied before.
Complete the guided job application process including document upload.
You'll receive email confirmation that your application was received.
Amazon will notify you within 5 to 30 days of next steps.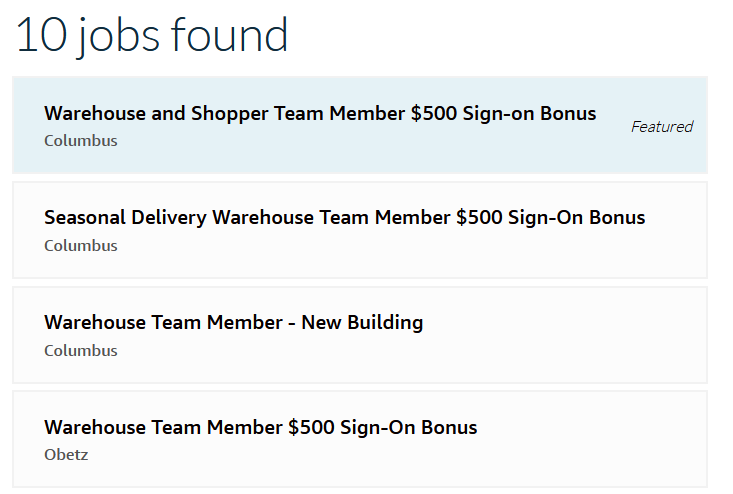 Other Popular Jobs