In recent years, the rise of the internet and advances in technology have led to a new type of job: the virtual assistant. This can include tasks such as scheduling appointments, managing emails, preparing reports, and much more. The beauty of being a virtual assistant is that you can often set your own hours and work as much or as little as you want.
Virtual assistants are often self-employed and work on a contract basis. This arrangement can be beneficial for both parties, as it allows the company to save on office space and overhead costs and gives the virtual assistant the flexibility to work from home.
Virtual Assistant Jobs Hiring Now
Below are some of the newest virtual assistant job listings. Enter a different search term in the box below or enter a specific city for more refined results. For more results click the 'Next' button at the bottom.
---
Types of Virtual Assistant Jobs
Virtual assistants (VA's) are often used by small businesses, entrepreneurs and busy professionals who need assistance with tasks but don't have the time or manpower to do everything themselves. Many companies are looking for remote workers to perform online tasks such as managing social media accounts, conducting market research, and appointment scheduling.
Beginners can start with basic tasks like data entry or customer service. Many VAs start their careers by working part-time for a variety of clients, honing their skills and building their reputations. There are also many opportunities for remote virtual assistants, which allow you to work from home anywhere in the world. And best of all, no experience is necessary to get started in this field.
Virtual Assistant Jobs for Beginners
Being a virtual assistant is a great way to get your foot in the door of the online working world. Virtual assistant jobs are perfect for people who want to work from home, or for those who want to earn some extra money on the side. And, best of all, there is a huge range of VA jobs available, so no matter what your skills and experience level, you should be able to find a role that suits you.
If you're not sure where to start your search for virtual assistant jobs, here are five of the best options for beginners:
Social media manager: If you're good at managing social media accounts and keeping up with the latest trends, then this could be the perfect job for you.
Customer service representative: Virtual customer service reps deal with all kinds of inquiries from customers, including questions about products and services, refunds and returns, and general inquiries. This type of role usually requires excellent written and communication skills.
Personal assistant: A personal assistant helps with tasks such as scheduling appointments, booking travel, managing email accounts, and research tasks.
Remote Virtual Assistant Jobs
There are many businesses that are looking for remote virtual assistants to help with a variety of tasks, such as customer service, data entry, social media marketing, and more. If you have strong organizational skills and experience with office software, you may be well-suited for a job as a virtual assistant. As a virtual assistant, your responsibilities will vary depending on your client's needs.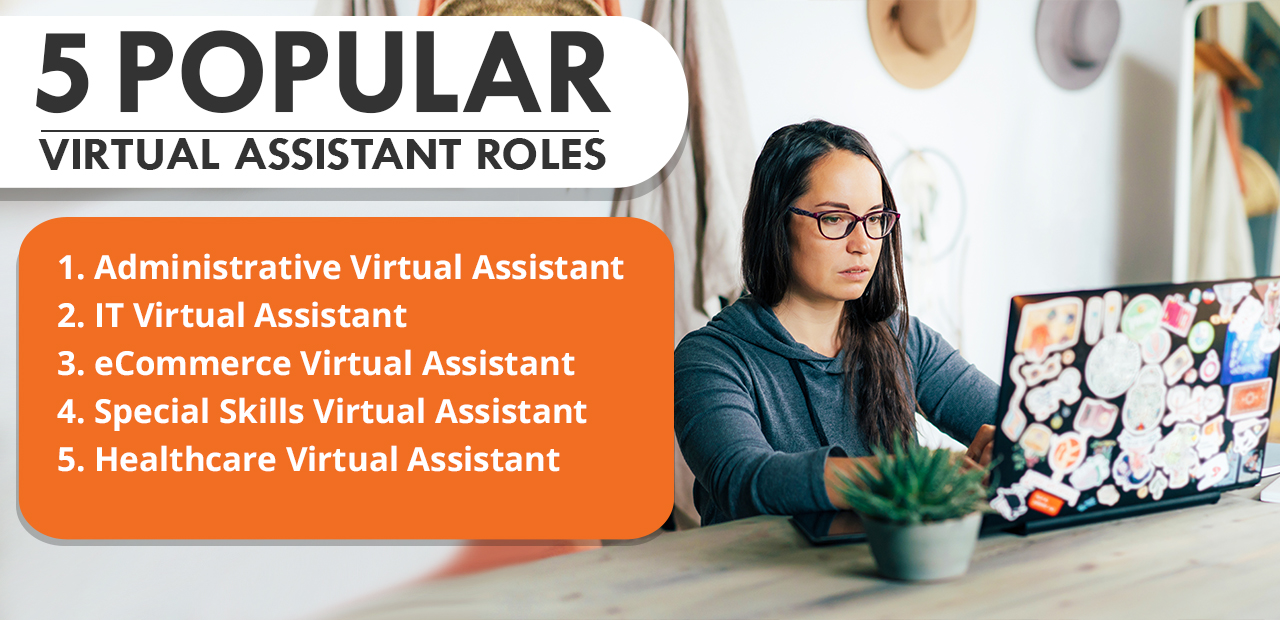 However, common tasks include:
Scheduling appointments
Managing email accounts
Handling customer inquiries
Providing administrative support
You will typically work remotely, using your own computer and internet connection. And because you will be working from home, you will have the flexibility to set your own hours and take on as much or as little work as you like. The pay for a remote virtual assistant job can vary depending on the scope of work and the client's budget. However, most remote virtual assistants can expect to earn around $15 per hour.
Virtual Assistant Jobs Work from Home
Working from home as a virtual assistant is an ideal option for many people. Whether you are looking to make some extra money on the side or have decided to go into business for yourself, a virtual assistant role can be an incredibly rewarding and flexible opportunity.
As a virtual assistant, your main role will be to help support and manage various tasks for your clients. This can include everything from scheduling meetings and responding to emails, to managing social media accounts and helping with various research projects. What's great about these types of positions is that you can typically choose when and where you work, allowing you to fit your work schedule around the rest of your life.
Part Time Virtual Assistant Jobs
Part-time virtual assistant jobs are a great way to earn some extra money from home. They are also a flexible way to work, as you can usually choose your own hours and work around other commitments. There are a wide range of tasks that part-time virtual assistants can do, from customer service and bookkeeping to social media and marketing.
If you have good organizational skills and enjoy helping others, then a part-time virtual assistant job could be a good fit for you. Just make sure that you do your research before taking on any new clients, as there are some scam artists out there who will try to take advantage of unsuspecting workers. With a little caution, however, you can find legitimate part-time virtual assistant jobs that will help you make some extra cash from the comfort of your own home.
Virtual Assistant Jobs Online
As an online virtual assistant, your main responsibilities will involve supporting remote clients in a variety of ways.
This may include:
Answering incoming calls or emails from customers
Providing administrative support for busy executives
Managing various projects as needed
To be successful in this role, you will need excellent communication skills, strong organizational abilities, and the ability to stay focused and motivated even when working independently. Additionally, in order to succeed as an online virtual assistant, you will need to have access to reliable technology that can support your work on a daily basis. Whether it's a high-speed internet connection or cloud-based apps that help you manage calendars and file systems, having access to modern technology is essential for success in this field.
Virtual Assistant Jobs No Experience
There are many virtual assistant jobs available for those with no prior experience, as the field is highly flexible and new opportunities are constantly emerging. However, there are a few steps you can take to boost your marketability.
One option is to start your own virtual assistant business. This involves setting up a website or social media page and marketing yourself as an expert in the field of virtual assistance. You can build a portfolio of completed projects that showcase your skills and offer testimonials from satisfied clients. Since most virtual assistant jobs involve doing small tasks like data entry, scheduling appointments, preparing documents, and managing email inboxes, starting your own business can be a great way to gain local and online exposure while building up the skills necessary for more advanced work.
Another option is to offer your services as a freelancer on online platforms like Upwork or Freelancer. Even if you don't have any previous admin experience, you can build up a client base by offering competitive rates and delivering high-quality work that meets the expectations of your clients.
---
Virtual Assistant Job FAQ's
What is a Virtual Assistant?
A virtual assistant is a type of assistant who works remotely, usually online or via the phone. Virtual assistants are often used by busy professionals who need help with tasks that can be done remotely, such as scheduling appointments, managing email, or researching information. Many virtual assistants are self-employed, although some work for companies that provide this type of service.
The duties of a virtual assistant can vary greatly, depending on the needs of the individual or business they are working for.
However, common tasks include:
Scheduling appointments
Making travel arrangements
Handling customer service inquiries
Managing social media accounts.
Virtual assistants often have a wide range of skills and experience, which makes them well-suited to helping with a variety of tasks. As more businesses and individuals adopt remote work models, the demand for virtual assistants is likely to continue to grow.
What Does a Virtual Assistant Do?
As a virtual assistant, your job is to help clients manage their businesses and personal lives.
This can involve a wide range of tasks, including:
Scheduling appointments
Managing projects
Writing emails and correspondence
Conducting research
Organizing files and documents
Whether you're helping an entrepreneur manage their growing business or assisting a busy executive with their daily tasks and responsibilities, as a virtual assistant you are the go-to person for everything related to organization and productivity.
How to Become a Virtual Assistant with No Experience?
To become a successful virtual assistant, it is important to have a range of skills and experience in different areas. Some of the key qualities you will need include excellent organizational skills, effective communication skills, and a strong attention to detail.
"One of the best ways to become a virtual assistant is by starting out with a few small tasks or projects until you build up your experience and reputation."
In addition, you should be comfortable using common tools such as email and cloud-based collaboration software to get your work done. If you are interested in becoming a virtual assistant, start by building up your skill sets with online courses or on-the-job training. Then take steps to market yourself effectively online, through social media or professional networking sites like LinkedIn.
One of the best ways to become a virtual assistant is by starting out with a few small tasks or projects until you build up your experience and reputation. You can offer your services on freelance websites or through word of mouth referrals from other professionals in your network. As you gain more clients, you can take on more advanced projects and develop additional skills that will allow you to broaden your portfolio of services. No matter how you go about it, becoming a successful virtual assistant takes time, effort, and determination.
How Much Does a Virtual Assistant Make?
The field of virtual assistants has grown rapidly in recent years, with more and more professionals deciding to go virtual in order to save on overhead costs and maximize their productivity. But what exactly is the compensation for these skilled workers? While there is no one definitive answer, there are some general guidelines that can give us a sense of the typical salary for a virtual assistant.

On average, virtual assistants tend to make between $15 and $20 per hour, depending on their level of experience and the type of services they offer. For example, someone with specialized skills in web design or data entry may charge a higher rate than someone who primarily focuses on administrative support tasks. Additionally, those who have more clients or work more hours typically earn a higher wage.