Need a San Antonio Life Coach?
Here are a few life coaches in San Antonio with solid reputations and a variety of skill sets and certifications that hopefully address the areas you're looking to work on.
1) Janie Terrazas
Janie uses a variety of techniques to help you reach your life goals; prayer, meditation, how to tune into your inner most feelings. As she ventured on the same road you were on now, she learned a lot and learned how to better help others. It's important that you know your purpose in life and Janie can help you to accomplish that goal.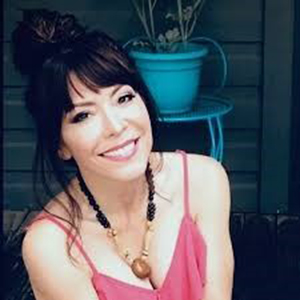 Certifications
Life Optimization Coach
Wedding Officiant
Meditation Guide
EFT Instructor
Relationship Coach (certified in Texas)
Instructor of Mindfulness Based Stress Reduction
Massage and Reiki
Services Offered
Personal
Personal growth and stress management
Design the life and love you desire
Relationship and marriage consultation
Corporate
Effective communication inside the workplace
Stress management and using helpful tools
Prices
Personal growth and stress management: 1 session – 90 minutes $150
Relationship and Marriage: 1 session – 90 minutes $150
Coaching rates are available upon request
Online sessions are offered
Corporate Prices
Corporate pricing is customized to suit your needs, the needs of your business, and your employees who work for you. Please contact for further information
---
2) Cat Russell
Not only is Cat a life coach, she is a therapist too. With over thirty years of experience behind her, she knows how to assist someone who may be ready to make a change in their life. As a therapist, she knows and understands the ins and out of emotions and teaches her students how to firmly grasp their desires and will to make a change in a positive prospective.
Certification
B.A.A.S in Christian studies
M.S. in Counseling
Licensed Practice Counselor
Affiliations
American Psychological Association
Commission Ministers Network
Commission to Every Nation
Association for Play Therapy
Services Offered
Counseling
Hidden obstacles can hinder your ability to channel the courage to make changes in your life as well as your personality. Through Cat's counseling, you can achieve the emotional, spiritual, and emotional feelings that you need in order to make a change.
Premarital Counseling
Before you make that commitment, you need to make sure you are ready for this step, and you are prepared. Learn how to see eye-to-eye on even the most difficult issues and how you can make it work.
Coaching
Make everything easier to decide on when you have the mindset in the right place. Through coaching sessions, you can learn how to simplify and prioritize.
Prices
The first session is $30. Email Cat to discuss more prices
---
3) Deseree' Cruz
Deseree' has what it takes to recognize and uncover what you really want out of your life. If you have a goal to create a happier life, you need assistance getting on the right track. Deseree' can help you find that. She knows through experience and past clients that it's too easy to say, "I can't do that" or "I don't know what I really want in life". Her coaching gives you the strength, courage, and knowledge you need to discover the new and improved you. You may be blocking out what you need to know, and she can help you realize that and teach you how to get around it.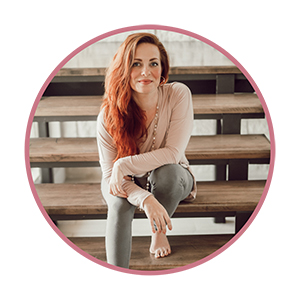 Certification
Deseree' is specifically trained in OneTaste Philosophy, universal spiritual principles, applied teaches from professionals in the business, modalities, and more. She knows what it takes to create an inter-personal communication with those you love and care about and create personal development.
Learn to transform yourself into the new and improved you. She offers over fifteen years of experience in her training, her development, and her communication with top leaders and brings them down to a personal, professional, and private level to better serve her clients.
Services Offered
Prices
Prices based on each individual session catered to the needs of the clients
---
4) Natalie Joy
Natalie is here to offer her services and bring everything she knows to you in your journey for clearer productivity, spirituality, as well as a new lease on your current life. You don't have to change so much to see and feel results. Follow Natalie's coaching to get where you want to be. It's time to transform your life.
Certification
Natalie uses her own experience in life to teach you a better way to get in line with your goals. She contributes her knowledge of life coaching to the universe around her.
Services Offered
Life Coaching
Learn how to see past your fear and walls that you have put up around you in order to get to the new life that you want to acquire. Natalie has the skills to do just that and more.
Prices
Prices vary depending on each client
---
5) Michelle Mullady
Michelle is a woman who wears many hats. She is a spiritual life coach, master energy therapist, angel intuitive, meditation instructor, and prayer chaplain.
Certifications
Michelle uses her own life story of experiences to help her help others. She is also certified in many aspects including:
Bachelor of Arts in Education
Five years of religious science minister training in depth
Master Energy Therapist
Reiki Sensei
Healing Breath Practitioner
Archangel Life Coaching
Self-Mastery Specialist
Advance Intuitive Certification in "Sound Vibrational Medicine"
Holistic Aromatherapist
Services Offered
Spiritual life coaching
Journey to the heart life coaching
Energy therapy
Angel messenger sessions
Workshops and events
Prices
Spiritual Life Coaching
60 minutes: $95 individual, $110 for relationships
90 minutes $140 Individual, $165 for relationships
4 Session Package
4–60-minute sessions: $360/individual, $420/relationships
4–90-minute sessions: $540/individual, $640/relationships
Journey to the heart life coaching:
16-week 1-hour sessions, five bonus sessions, plus emails every week with assignments and handouts to use
Energy Therapy:
60 minutes: $95 Available in person, Skype phone, or long-distance healing sessions
4–60-minute sessions: $360
Angel Message:
$95 for six months ahead spread
$125 for 12 months ahead spread or Angelic perspective sessions
These sessions can be done in person or by Skype.