Looking for an Orange County Life Coach? Check these out…
Life coaches can influence the way you choose your next path in life. With their knowledge and guidance, you can make the right decision for you. If you are searching for a life coach in Orange County, here are the top five to choose from.
1. Mina Watkins
2. Taylor Lippman
3. Jamie Dadant
4. Stephanie Colson
5. Donna Bond
1) Mina Watkins
Mina uses a combination of knowledge and training to coach clients on the right path in life. Opening her clients up to potential possibilities can give them the insight they need to make the right decisions for them. She makes it her goal to provide the support that can help those searching for clarity in their fork in the road.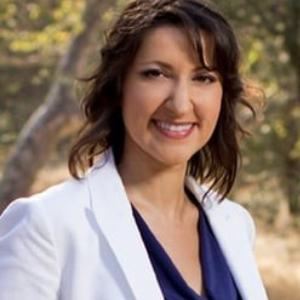 Mina has been serving Orange County since 2008 working with residents as well as businesses to reach professional and personal life-changing goals.
Certifications
Mina holds the following:
Accomplishment Coaching – Coaching training
Former President of ICF in Orange County
Board of Directors for the Orange County Chapter
California State University Bachelor's Degree in Psychology
Services and Prices
Contact Mina by phone or email and she will give you a price for services based on what your needs are. Mina offers the following services:
Business consulting
Life coaching
---
2) Taylor Lippman
Taylor is a life coach that works with his clients to encourage and guide them on their path to making professional as well as personal decisions. a life coach works to help others to turn over the information about themselves in order to make a better change in their life.
While this process takes as long as it needs to, Taylor can create a clearer alternative around the obstacles that may be blocking you from making the right decisions. Taylor doesn't offer a one-size-fits-all solution to every client; instead, he breaks down the issues that you need to address so you can see a clearer picture.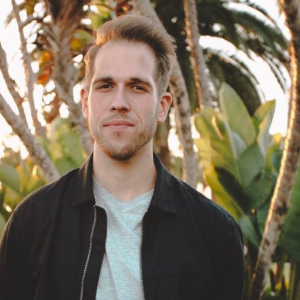 Certification
Coached through Tony Robbins' Results Coaching
Life Purpose Institute certification as a life coach
60+ hours of coach specific training and exercises
Services and Prices
3 Month Belief Hacking Coaching Package $1300
Includes 12 – 50 minute personal success coaching sessions
Access to private coaching Facebook group plus live hypnotherapy sessions
Bi-weekly life coaching calls plus access to recorded calls
Monthly guided hypnotherapy sessions with Tricia Fishbune
Challenges with prizes
Five private self-talk audios
Private belief-hacking YouTube playlist
6 Months to Success Coaching Package $8256
This package includes all the bonuses with the 3-month Belief Hacking Coaching plus
Six months of 18-45 minute personal success coaching sessions
Bi-Monthly financial coaching with a CPA and Personal Finance Coach
4-45 minute sessions with a Certified Life Coach and Hypnotherapist, Tricia Fishbune
---
3) Jamie Dadant
Jamie is an over-achiever, a mother, manages a household, and enjoys being a life coach. After experiencing the feeling of changing her life after seeing a life coach herself, she wanted to help others. So, she worked hard to receive her coaching certification and began to help others.
Jamie coach's moms who may be dealing with stress and experiencing that burnout feeling. She helps to figure out the balance between work and family so the life you lead is more fulfilling and with purpose. Learn how to deal with the weight of the world on your shoulders.
Certification
University of California – Sociology
Life Purpose Institute – Life Coach
Services and Prices
One on One Coaching 45-minute coaching sessions virtual
Weekly planning $27
All consultations are virtual
---
4) Stephanie Colson
Stephanie used to rely on wine in order to relax after her day. She soon learned that one glass per day ended up being one bottle every night and even more during the weekends. Between weight gain, not sleeping well, and the consistent hangovers, she was tired of this lifestyle and wasn't getting anywhere in her life.
She knew she could do better, and she wanted to do better but now she had to tackle all the issues she was drinking to avoid. With her mindset on a better perspective, she was able to use her proven approach to handle issues and now, to teach others how to handle issues instead of drinking to cover them up.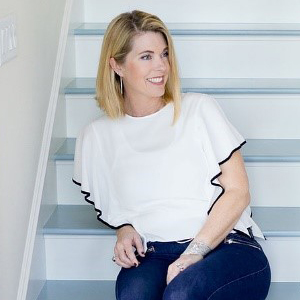 Certifications
Services and Prices
Weekdays without Wine Bootcamp
DIY: $497
Premium: $997
This package includes emails and lesson delivered daily to your inbox with skill building and mind management tips in order to change your alcohol dependency habit.
More than 35 worksheets to help you along your journey
More than 10 instructional videos that help you to manage your urges
21 day gratitude meditation
10 One on one coaching sessions
10 Email coaching sessions
Mini Course $49.97
4 Videos and 4 Worksheets each are 20 minutes long
Understand your urges to drink
Learn how to manage your urges to drink
Learn to create a plan and stick to it
When you do drink, learn how to stop beating yourself up over it
---
5) Donna Bond
Donna's adventure started at the age of 45 when she enrolled in a master's program in Spiritual Psychology located at the University of Santa Monica. The motivation for this decision to enrolled was the fact that she was living the American dream – a good home, good job, money, and someone to share it with.
However, she found herself unhappy with what lied within. She was depressed, unhappy, feeling unfulfilled and exhausted. Through her studies, she was able to let go of that six figure income and walk in a new path that only she had traveled. Today, she has a better outlook on life and is now a mentor and spiritual consultant to those who seek for a change in life.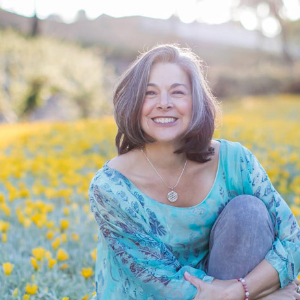 Certification
University of Santa Monica – Master's Degree in Spiritual Psychology With an emphasis on consciousness, health, and healing
Professional coaching certification
Services and Prices
Coaching:
personal transformation – email Donna for price
Corporation – email Donna for price
Courses:
Original wisdom opportunities for transformation $33/14 lessons
Original wisdom sacred truth Activations $3.33/25 lessons
Igniting your light Membership $110/month 65 lessons
4 ways to get unstuck $0.00 4 lessons